Welcome to the Columbia Biostatistics Computing Club!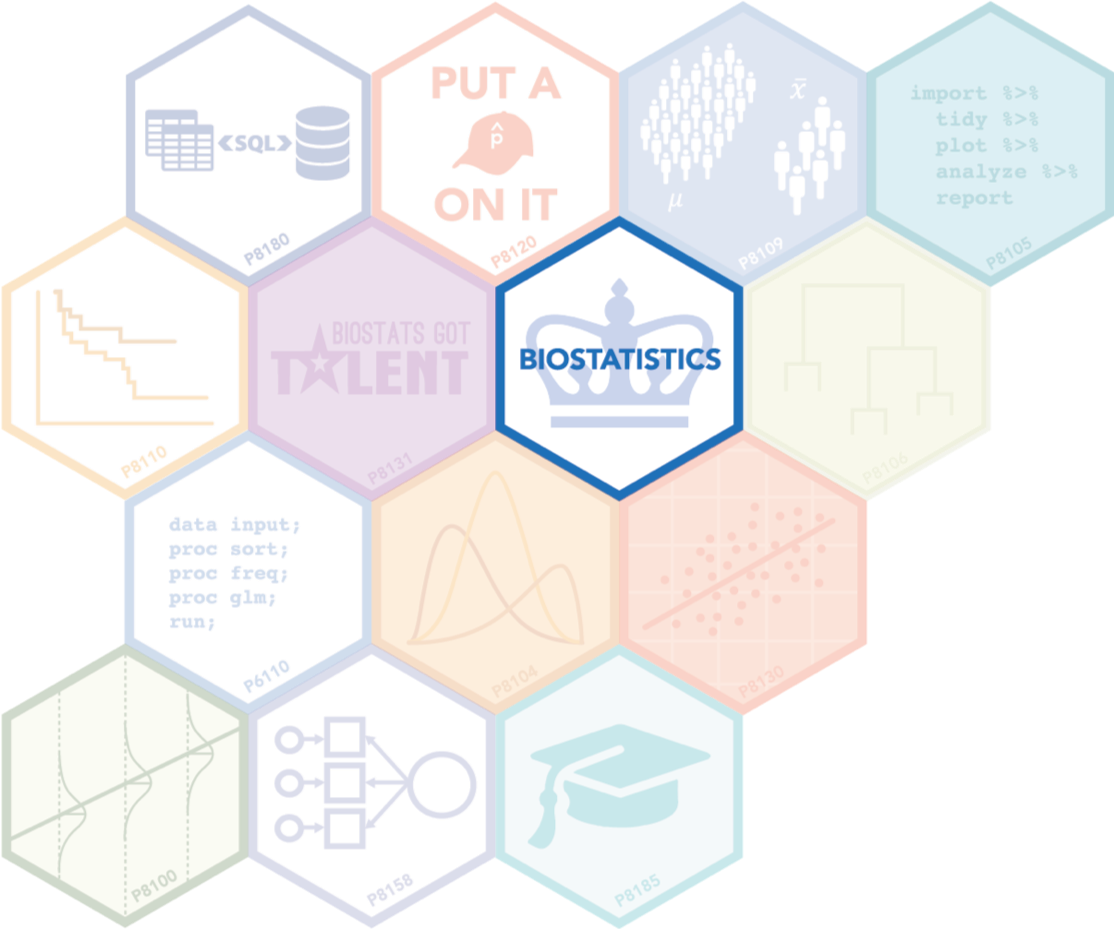 The Columbia Biostatistics Computing Club hosts casual seminars focusing on computational topics often encountered in biostatistics research. These tutorials provide hands-on learning at a variety of skill levels, with some focused on bringing new students up to speed and others addressing more advanced problems. Our overarching goal is to impart good programming practices that encourage collaborative reproducible research!
This year's organizers are Angel Garcia de la Garza, Margaret Gacheru and Christian Pascual. Angel and Margaret are third-year and first-year Ph.D students, respectively. Christian is a second-year Master's student on the Theory and Methods track. The group is run with the help of faculty advisor Christine Mauro. A schedule for the upcoming Spring semester is below. If there are other topics you'd like us to cover in the future, you can contact cbp2128@columbia.edu.
| | | |
| --- | --- | --- |
| Introduction To Python | February 10, 2020; 4 - 4:50pm | Hammer LL103 |
| Introduction To SQL | March 2, 2020; 4 - 4:50pm | Hammer LL103 |
| TBA | March 30, 2020; 4 - 4:50pm | Hammer LL103 |
| TBA | April 13, 2020; 4 - 4:50pm | Hammer LL103 |
Course Hex Stickers designed by Anjile An